How did the spider helped to explore moon
In recent days space research increasing dramatically; Lots of private frays and Aerospace companies are increasing day by day. So, there is no doubt for innovators and Enturpernours. SPACEBIT , a UK based startup created a four-legged robotic explorer to research on the moon's lava pipelines.
Spacebit company's founder Tanasyuk announced this rover and this is the first commercial Lunar project from the UK. Also, the founder mentioned that he will officially launch the rover in the "New Scientist Live" festival on Oct 10 to 13 at the London's Excel Centre. This walking rover will consist of NASA's technical standard.
The company developed the rover by replacing the classical wheel based rover design with its robotic arms. These arms can be used to explore the moon's every part without suffering. Exploring the unidentified moon's areas like lava pipes are the significant motive of this innovation. This mission will make the country become the fourth nation in sending a rover to the moon.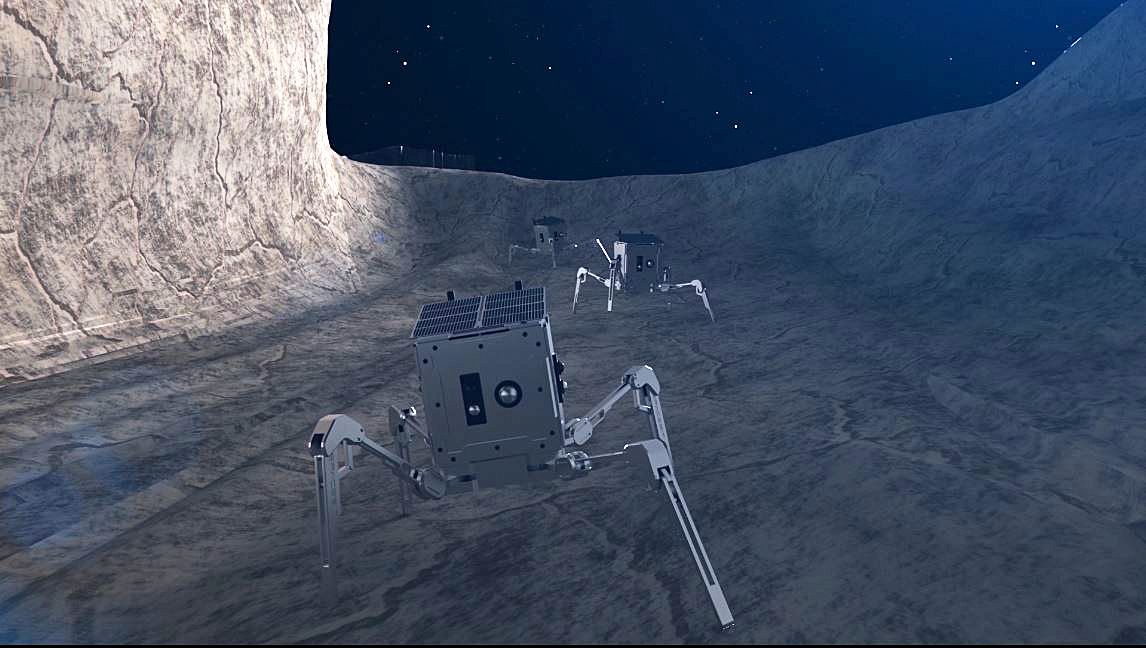 Rover is about one to 1.3kg of mass with a sufficient number of sensors along with two cameras. Solar battery power feeds its energy need. Also, It comes with swarm intelligence and can able to survive in the most difficult temperature conditions like 130 degrees Celcius to -130 degree Celcius. Constant updates will be made by future measurements and data from these spider robots.
Launch for this mission scheduled for next year summer from the ULA's(United Launch Alliance) Vulcan Centaur Rocket
Read more: